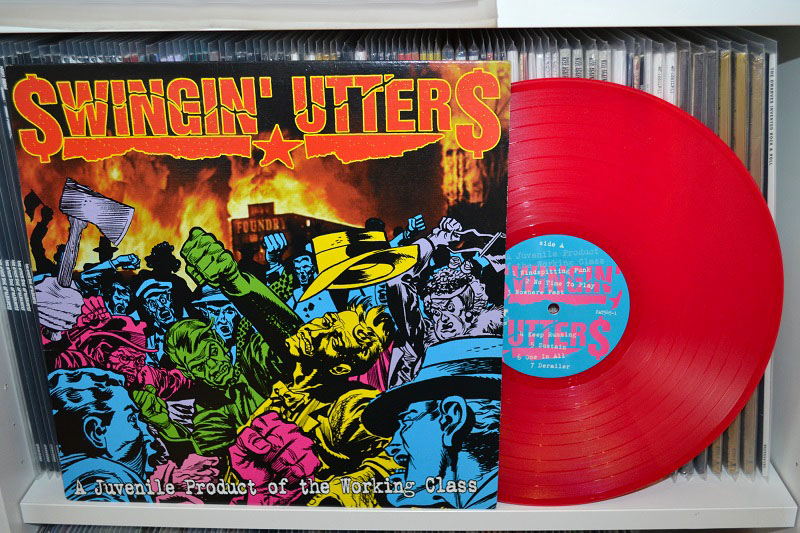 Today I found another package with another classic record at my doorstep – A Juvenile Product Of The Working Class by Swingin' Utters. It's the original Fat Wreck Chords pressing from 1996 on semi-opaque pink vinyl.
Musically, it has always been my favorite Utters album. I got into them with that album when it was released and back then their kind of street punk was something new to me. And I loved it!
I still enjoy listening to them and look forward to their fall release Fistful Of Hollow this year.