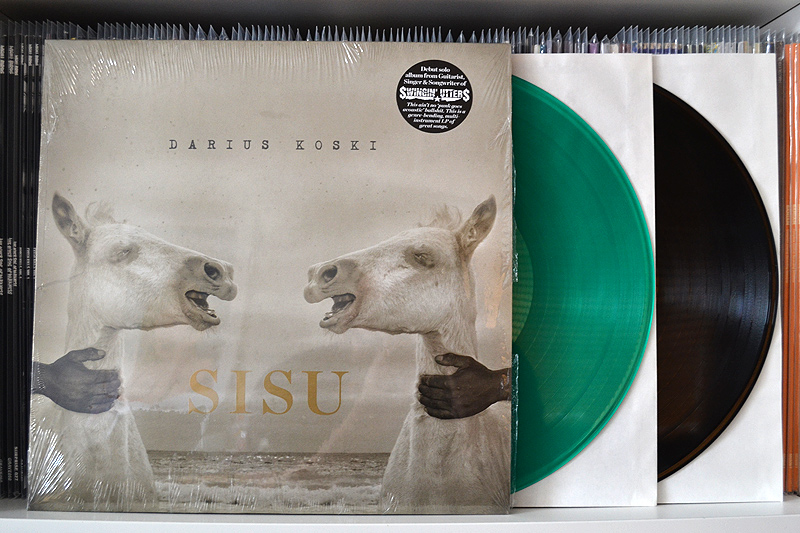 "This ain't no 'punk goes acoustic' bullshit." That's what you can read on the sticker on the front cover. What can you expect from a record that is labelled and characterized like that? Darius Koski also writes most of the songs for "his" band Swingin' Utters and they usually turn out really good. So, first of all there should be some great songs on it. And there are indeed, especially Fond Of, Lost to and Listen! are two tracks that will inevitably get stuck in your head. Then you should be prepared to not only find acoustic tracks on the album. That's true, there are many different instruments, but in the end it still sounds very acoustic to me.
The color is a common choice for vinyl from Fat Wreck Chords that have a b/w or sepia colored cover. It's pressed on clear green vinyl besides the standard black version.
Thank God, there is a Fat Wreck Chords album which only has two versions – neither a tour edition nor a store edition we have heard of. That's what I call relaxing vinyl collecting.
Now, in conclusion it is, of course, some 'punk goes acoustic bullshit', but a good one. Check it out.