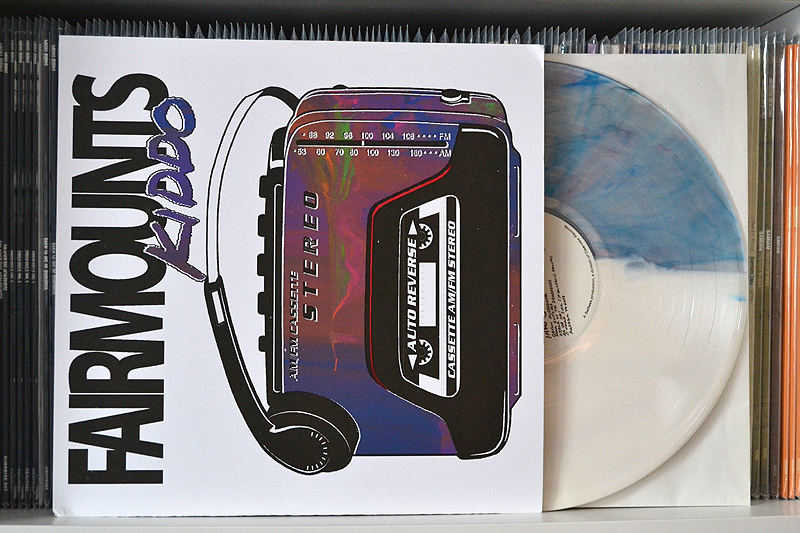 What a start to ring in the new (collecting) year! It's the Fairmounts debut album, released in 2013 on CD and in 2014 on vinyl. Musicwise it was one of my favorite releases last year. Pop punk á la Screeching Weasel or Teenage Bottlerocket at its best. This album is so damn catchy, you'll become addicted at the first listen. So I'm beyond stoked to have this unique copy now.
It's on white and clear with blue and red smoke split vinyl. This one also has a screen-printed sleeve, just as the standard screen-print version. The only difference is that the colors of the sleeve match the color(s) of the vinyl. Only eight (!) of those were made, and they all are different.
The music is still great. If you haven't yet, go check it out.