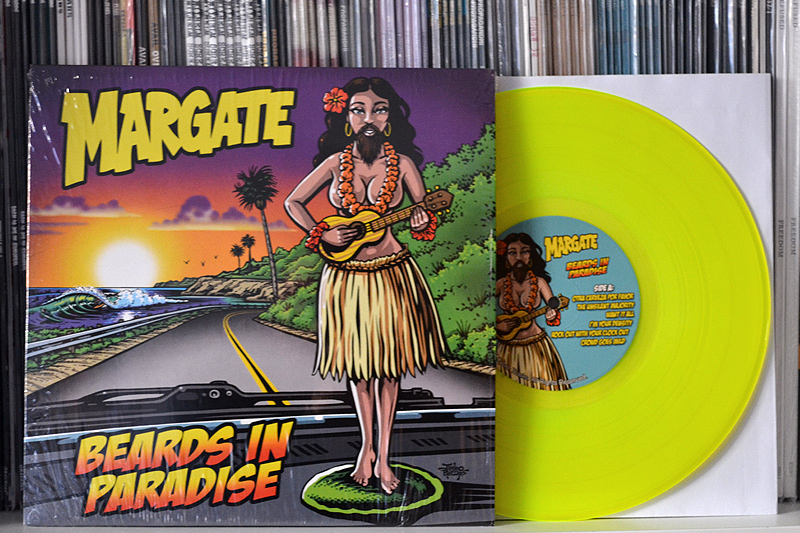 Margate's 'Beards In Paradise' is another Cyber Tracks release. After a digital only release of their last album, the label thankfully decided to give their new record a vinyl treatment. It comes on translucent highlighter yellow vinyl, is limited to 250 copies and available exclusively through Interpunk. Again, Jimbo Phillips did a rad job with the artwork for this 10'' mini-album.
One look at that cover and you'll know what to expect: summer, sun & fun. And it does not disappoint. Putting the record on the turn-table feels like travelling back in time to the 1990s. It's a perfect record for any surf or skateboard fan. Great skate punk and the songs are all killers, no fillers!
Go get it here while supplies last.