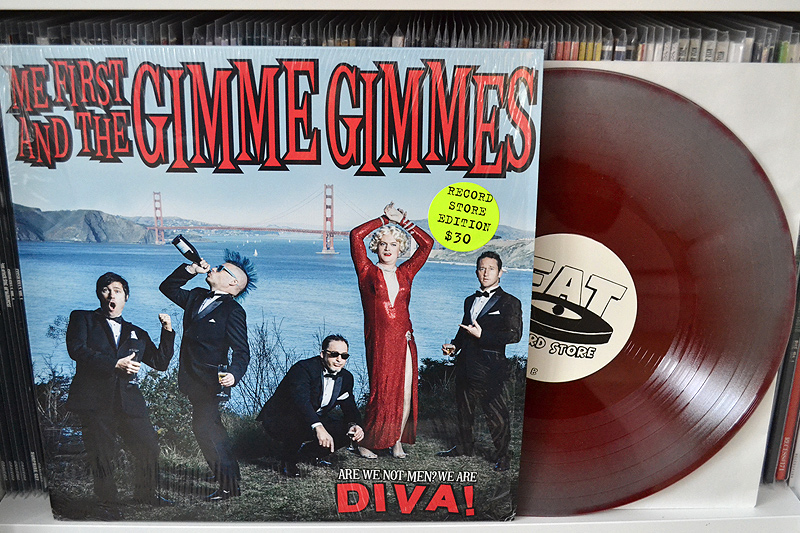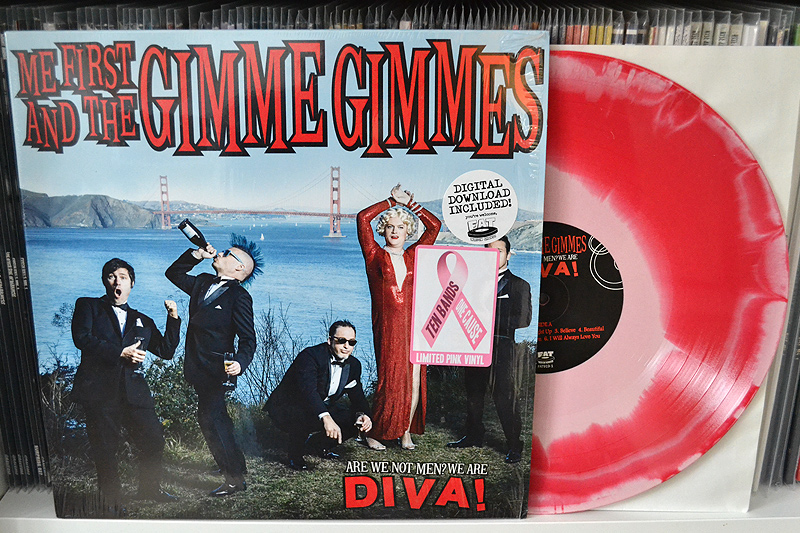 Finally got the Fat store exclusive version of the latest Gimmes release. Only 100 of these are floating around with a silver A-side and a clear red B-side which makes for an awesome swirl mix.
And just as I write this entry, I got the pink w/ magenta swirl version too. This one was a special limited pressing of 500 in aid of the National Breast Cancer Foundation. So to raise funds for this noble cause ten bands pressed their latest release on pink vinyl. $1 from each sold record is donated to the foundation. I hope the charitable fund distribution is better organised than the vinyl pre-order. After a mix-up at the pressing plant, a lot of black records mistakingly got a "pink vinyl" sticker. Fast forward to the release date and much disappointment as everyone unpacked black instead of pink. All sorted now, yet not so great a few months back.
Musically, I guess there is not much more to be said about that release and for that matter, about the Gimmes. Solid performances of yet again a very strong topic. Especially the A-side is a great selection and interpretation of Diva songs. My favorites are Cher's 'Believe' (even including the weird voice sequencing), Gloria Gaynor's all time classic 'I Will Survive' and the acoustic version of the famous Titanic song 'My Heart Will Go On' originally performed by Celine Dion. Maybe the only disappointment is that Dolly Parton's 'I Will Always Love You' was lifted straight from the Square Dance recordings rather than adding a different Parton song or another Diva altogether. On second thoughts, Tina Turner would have made me shudder… brrr.
Oh, and Fat uploaded some of the tunes to their Soundcloud account, check them out: