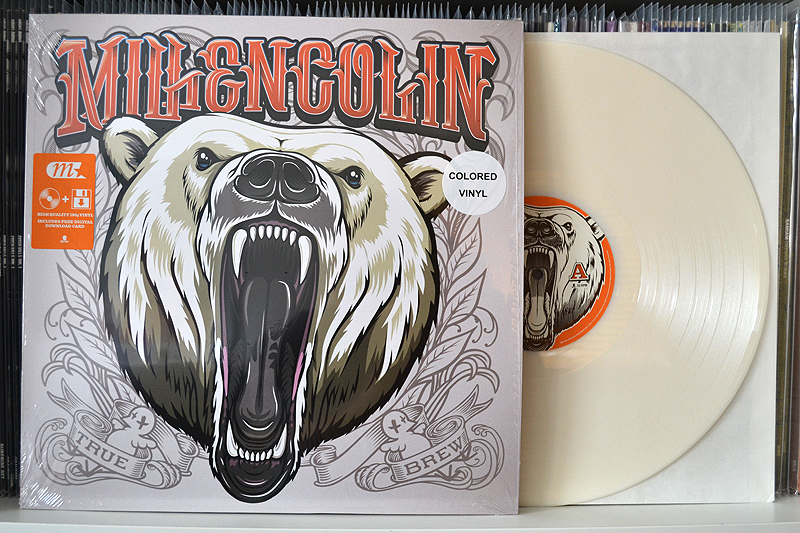 I've never been into Millencolin that much. I loved their debut EP Use Your Nose and their first album Tiny Tunes, also listened to the follow-up Life On A Plate quite a lot, but then my interest got lower and lower until I completely lost track of the band. As I placed an order at Kingsroad Merch recently, I thought it might not be the worst idea to add the white vinyl version of Millencolin's new album True Brew to my order. On the contrary, it was a great idea. I'm hugely surprised by the quality of this album and it's been on heavy rotation since I received it.
Millencolin have grown up, they are more mature, and you can hear that in their songs. Not only lyrically, but also musically they have developed. Songs such as Bring Me Home, Sense & Sensibility, the title track True Brew or Mr. Fake Believe show their ability to write great and catchy classic punk songs.
The vinyl itself is called clear w/ white although it's hard to recognize why it's not simply called white. It's pressed on 180g vinyl as usual for Epitaph Europe releases. It comes with a thick printed inner sleeve, a download card and a promo poster/sticker from KRM.
All in all, this is a high quality release in every aspect and you won't be disappointed. Check out their first video on Youtube: