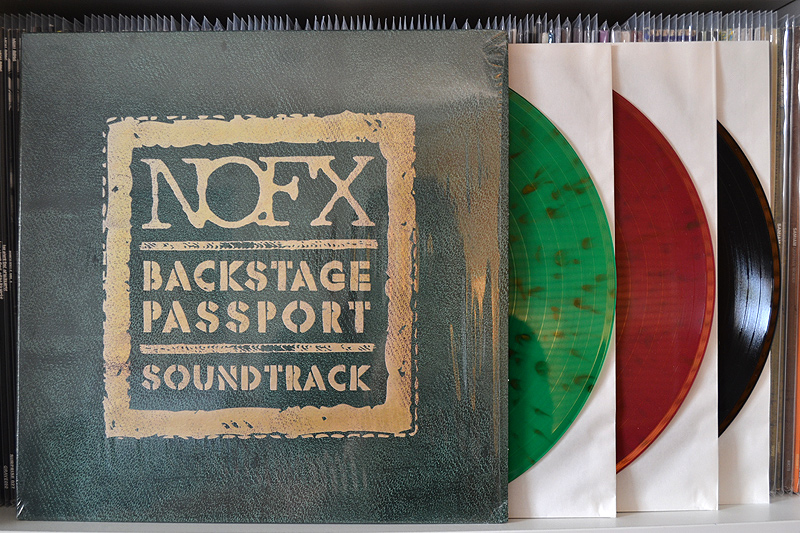 Here's the next "new" showing by NOFX. It's called Backstage Passport Soundtrack, and you might have guessed it, it's the soundtrack to their DVD release Backstage Passport from a few years ago.
Well, in the end it's repressing a majority of the 7'' Of The Month Club songs on a 12'' supplemented by a few unreleased songs or live versions. The question must be allowed if we really need this NOFX release? A 7'' with the unreleased material would have been more than enough in my opinion. Of course, Fat Wreck Chords needs to make money to be able to put out fresh and new bands. It's just that I would have wished for more than already released songs compiled on another album.
But that's not enough. No, we also need a lot of colors of already existing stuff. Therefore it's no surprise that there are two mail order colors (oxblood and clear green both with gold splatter) besides the standard black. And, of course, telling from the vinyl color spoiler on the website of Pirates Press, there will be a fourth color (aqua blue with white splatter) which will be exclusive to the Fat Store in San Francisco.
But all this ranting aside, which is mostly about milking these songs with this release, I really like some of the songs a lot such as No Fun In Fundamentalism, All My Friends In New York or the Dickies' cover Fan Mail.