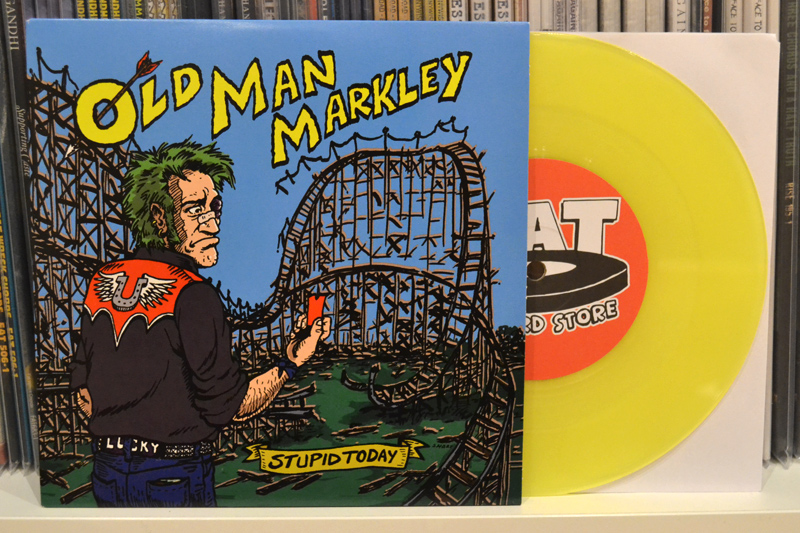 The Stupid Today 7" is the latest addition to date to my set of Fat Store exclusives. So far it's been the one with the most disappointing color. While the standard color release is on highlighter yellow vinyl, this one is an incredible feat of creativity as it is on non-highlighter yellow vinyl.
The music on it remains awesome though. The A side is a new song and really sounds like Old Man Markley should. As it has become somewhat of a tradition, they cover a classic punk rock tune on the B side and turn it into a bluegrass song. This time it's NOFX's 'Reeko' that gets the bluegrass overhaul. The outcome is a great blend, with some lyrics of another NOFX classic, Perfect Government mixed in in the middle.
Let's hope for a new release from FAT's very own bluegrass band in 2015.