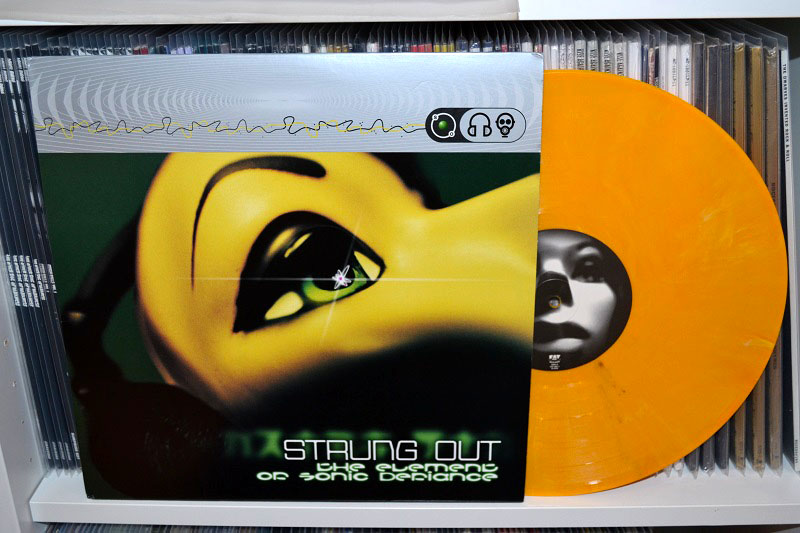 This next record is also one which is long out of print. It's The Element Of Sonic Defiance by Strung Out on yellow marbled vinyl. The EP was released on CD only by Fat Wreck Chords in 2000, and got a first time vinyl treatment for its 10th anniversary in 2010. The lyrics are printed on the inner sleeve.
These are the first recordings of Strung Out after the late Jim Cherry had to leave the band and Chris Aiken took his place on bass guitar. Personally, I think this is one of the weaker works of Strung Out even though there are some great songs on it like the re-recorded version of Jaqueline, called Jackie-O on here.
This yellow version is limited to 322 copies. There is also a clear green variant and the usual black version.