Flexi Pack #1:
Black, blue + yellow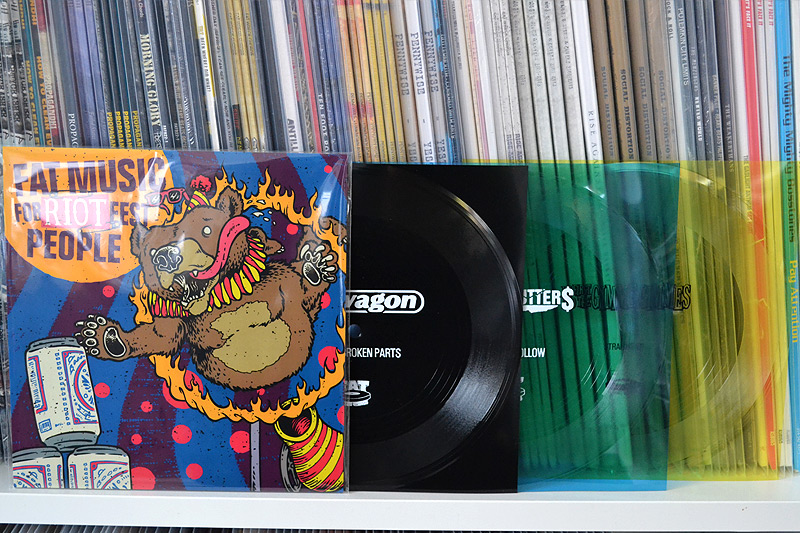 Flexi Pack #2:
Green, red + white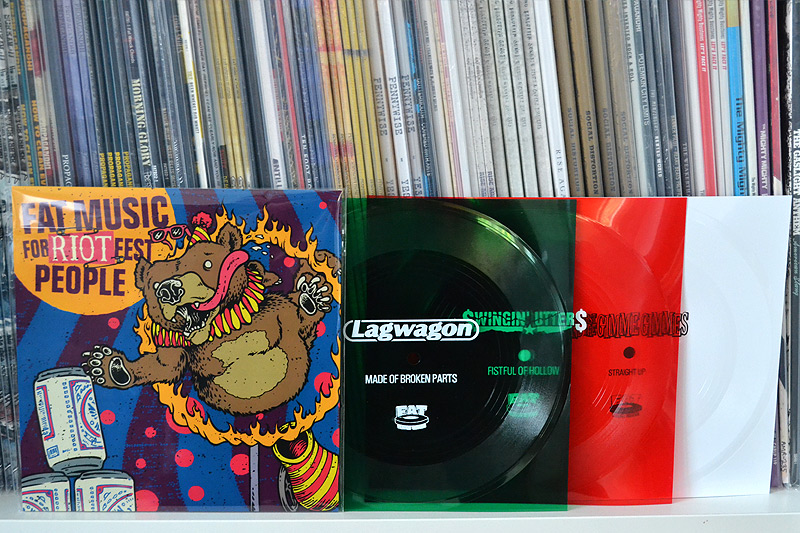 The selection of bands and songs is badass and the idea is pretty cool too: Two 7'' packs each filled with three differently colored square-shaped flexi discs. As far as I can remember those were the first flexi discs Fat has ever done.
The bands/songs are the same in both packs though, just the colors vary (yellow/blue/black & white/red/green). It's the title track of the new Utters record "Fistful Of Hollow" (blue and red), a new Lagwagon song called "Made Of Broken Parts" (black and green) and "Straight Up" from the Gimmes' latest Diva record (yellow and white). These sets were initially only available at the Fat merch booth at Riot Fest, but as shipping out to Fest was somewhat delayed, any leftovers were later put up on Fat's webstore.
There are 253 copies of each pack.