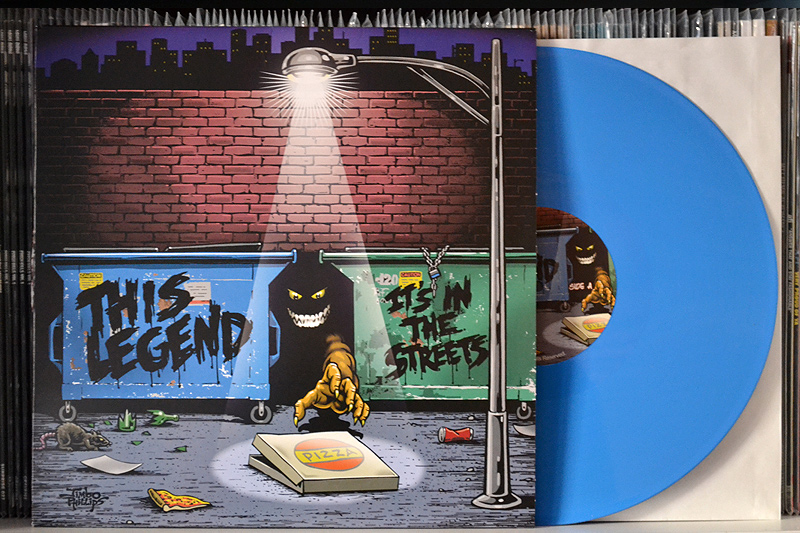 This Legend is a band formed by two ex-Yellowcard members. Their music and therefore this debut album can easily be defined as pop-punk. Basically there's nothing bad about pop-punk. This Legend are carrying the pop part a bit too far though. The music's not bad, there are some songs that are real bangers. But overall it's too slow and sweet for me and too pop-punky in its entirety. I'm pretty sure it would be an awesome record if there were more fast songs like 'My City'.
The record has been released by Cyber Tracks, NOFX' guitarist El Hefe and his wife's record label and is pressed on cyan blue vinyl. The artwork was done by the legendary Jimbo Phillips, also known for NUFAN's Leche Con Carne. You can easily see the connection looking at the covers. The release was announced for February 2015, and pre-orders had gone up about 5 months before (September 2014). I finally received the vinyl in late September 2015, nearly one year after pre-orders had started. Lame!
Anyways, it's still available at the Cyber Tracks store.