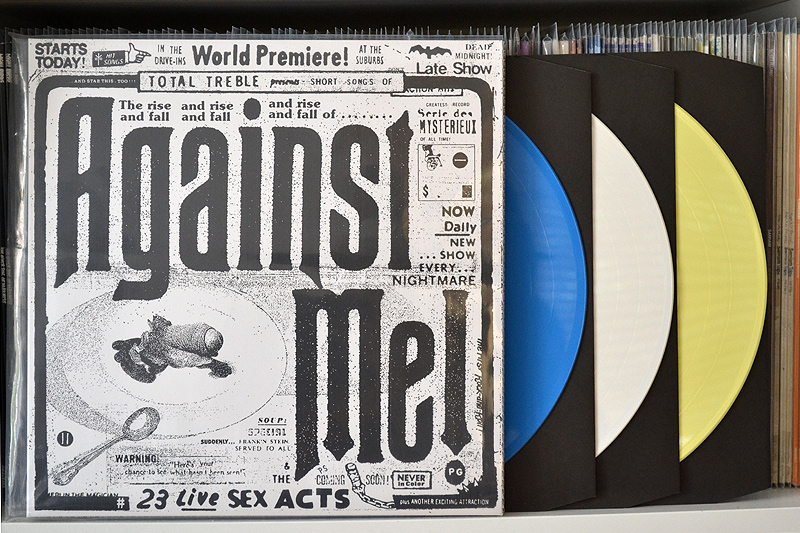 '23 Live Sex Acts' is Against Me's 2nd live record after 2006's 'Americans Abroad'. The tracklist concentrates on the releases between those two records. Not being a big fan of Against Me's pre-White-Crosses-era, I was quite happy to find a lot of songs from their last two studio albums on that live record. It captures the energy and mayhem of AM's live performance quite well. What comes across a bit awkward is the fact that they included the song 'New Wave' in a version that ends abruptly to interact with the audience. But apart from that, it's a solid live record.
The European version, which has been released by Xtra Mile Recordings, comes in a trifold cover because it's … yes a triple LP. Each of the records is pressed on a different color, sides A/B on blue, sides C/D on white and sides E/F on yellow vinyl. A download card is included.
If you like live records, then this one is highly recommended.